What Do They Check in a Car Inspection?

Massachusetts residents may be gearing up for their next annual car inspection. Once a year, you need to have your car inspected to keep it safe and legal on the roads in Tewksbury and around Lowell and Dracut. You may be wondering, what do they check in a car inspection?
Your vehicle will get the top-to-bottom treatment. Read on to learn the specifics—and contact us at Ira Toyota of Tewksbury to schedule your annual inspection!
What Does a MA State Inspection Cover?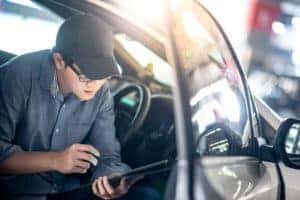 Dubbed the Massachusetts Vehicle Check Program, the state inspection includes an examination of your vehicle's most important systems. There are two parts to the program: emissions testing and a full safety inspection. All passenger cars and light trucks will need to pass both.
This Massachusetts state inspection must be performed once annually. If you had your vehicle inspected by the state last year, you'll need to do it again by the final day of the numbered month on the sticker in your windshield. If you're registering a car for the first time in MA, have it inspected within seven days.
Below, we'll look closer at what's involved in the emissions testing and safety inspections.
Emissions Testing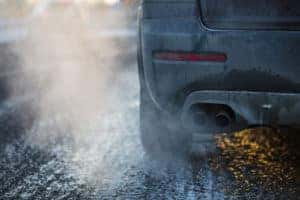 Emissions testing affects newer cars—those manufactured after model year 2004 that include onboard diagnostics systems. If your car fits the description, it'll be tested for emissions such as carbon monoxide, carbon dioxide, and nitrogen oxide.
Pollutants such as these cause smog and air pollution across the United States. In fact, gasoline-powered vehicles are responsible for up to 60 percent of such emissions. Massachusetts performs emissions testing to help reduce the amount of these dangerous pollutants entering the atmosphere.
These tests take just a few minutes to perform. After that, a top-to-bottom safety inspection will look at your vehicle's most important parts and systems.
Safety Inspection
What's covered in your car's safety inspection? Trained technicians will examine systems from virtually every aspect of your vehicle. It's important to keep your car as safe as possible on the roads. It'll not only help protect you, but other drivers and pedestrians as well. The inspection includes:
Exterior—Windshield, windows, tires, wheels, bumpers, lights and reflectors
Interior—Rearview mirror, steering wheel
Mechanical—Braking system, suspension, exhaust system
Your windshield and windows should be free from large cracks or missing glass. Your brakes should be in full working order—brake pads, calipers, and rotors included. Make sure that your license plate is clearly visible as well.
Of course, other systems will be inspected, too. If any issues are found, they'll need to be addressed before your car is passed for another year of driving.
Get Ready for Your State Inspection
The best way to be prepared for your Massachusetts state inspection is with routine maintenance. You can keep your car performing at its best this way. If you need to schedule service or you're due for your car inspection, reach out to our team at Ira Toyota of Tewksbury.
Our qualified, licensed service center can clear your car for another year on the roads in Tewksbury and around Lowell and Dracut. Have your sedan, truck, or SUV inspected by our team of professional technicians!