Transmission Flush vs Change

Drivers in Lowell, Dracut, and Tewksbury know that proper upkeep of their vehicles is important to maintain safe and secure driving.
There are several services that can help extend your car's lifespan, two of the most important being a transmission flush or change. Today, the folks at Ira Toyota of Tewksbury have compiled this guide describing a transmission flush vs. change.
To learn more about each of these maintenance measures, continue reading!
---
Transmission Flush vs Change: What Are They?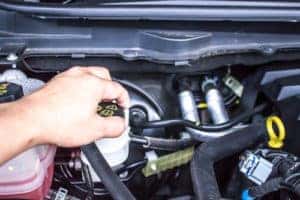 In order to understand the difference between both services, it's important to know what each one entails.
Let's start with a transmission flush. During this process, the previous oil is replaced with new oil and, if necessary, cleaning solutions. This new oil is run through a special machine to push out sludge and grime. This procedure replaces 100% of the old oil with clean, fresh quarts.
Different from a flush, a fluid change drains the oil through gravitational force as opposed to special equipment. This method does not flush out contaminants and will generally remove 20% to 40% of the previous oil.
Now that you know the basics of each procedure, it's time to delve a bit deeper into each task.
---
When Should I Get a Transmission Flush or Change?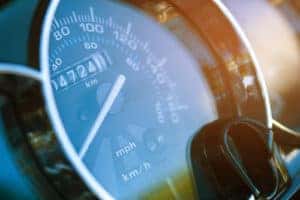 Typically, automotive technicians recommend replacing your car's oil via a transmission flush or change every 30,000 miles. There are, however, several factors that could expedite the need for this service.
For example, driving frequently through hot temperatures could cause the oil to thin out, which may lead to engine wear. Drivers whose vehicles often tow heavy loads may find their motor oil is susceptible to earlier thinning. This condition might prompt the need for more frequent transmission flushes or changes.
To ensure the correct timing for your vehicle's flush or change, it's beneficial to consult your vehicle's owner's manual. You'll find proper maintenance schedules for transmission oil changes and various other services along with additional service information.
Think it's time for a transmission flush or change? Stop by our service center and we'll arrange to check out your vehicle.
---
What Are the Benefits?
Okay, so you know what each of these services includes and the optimal time to schedule a maintenance appointment. That leaves one final question: What are the benefits of these services?
Cleans components: Over time, your car's transmission tubing may rust and/or become clogged with residue. A flush will ensure all contaminants are removed and any rust is cleared, allowing your engine to perform at its best.
Preventing lockup: When your vehicle's transmission becomes overheated, it may shut down and no longer run. Changing the fluid greatly decreases the chance for transmission lockup.
Improves lifespan: Keeping up with transmission maintenance will not only extend its life but also the lifespan of your vehicle. Furthermore, regular servicing can prevent having to replace the transmission component later.
Schedule Your Service Appointment Today
Get the most out of every drive through Lowell, Dracut, and Tewksbury by scheduling a transmission flush or change with our service department today!
From all of us at Ira Toyota of Tewksbury, we wish you many more safe and happy travels!