Welcome to the Toyota vehicle comparison library of Ira Toyota of Tewksbury! As part of our commitment to drivers of Lowell, Dracut, and Tewksbury, we strive to provide you with the most relevant and up-to-date information about our vehicles. That way, you'll easily identify the car, truck, SUV, or anything else that's ideal for your family.
In our library of Toyota model comparisons below, you'll find a list of links that'll help you learn more about the unique power, technology, and safety specifications of our automobiles and how they stack up to vehicles of similar build. Start clicking around to learn more and contact us with any questions!
Our Toyota Model Comparisons:
Toyota Brand Comparisons:
Toyota 4Runner Comparisons:
Toyota Camry Comparisons:
Toyota Corolla Comparisons:
Toyota Highlander Comparisons:
Toyota RAV4 Comparisons:
Toyota Sienna Comparisons:
Toyota Tacoma Comparisons:
Toyota Tundra Comparisons:
Toyota GR Supra Comparisons:
Other Comparisons:
The Importance of Research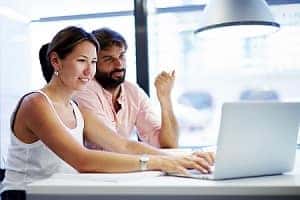 When it comes time for you to purchase a new car, there's nothing quite as valuable as researching the details of vehicles that interest you. And if you happen to be looking at two similar automobiles, searching through our comparisons can assist you in distinguishing between the finer points of your options.
No matter if you've been considering the sporty Toyota Camry, the efficient Toyota Corolla, or any of our other models, these Toyota car comparisons will educate you on what makes our vehicles so special. With these convenient articles, you can make sure that the automobile you purchase perfectly aligns with your needs.
And instead of touring the showroom for hours, you can gather all the information you need from the comfort of your home. That way, all you have to do when you arrive at our dealership is test drive the vehicle of your dreams.
Plus, once it's time for you to take your favorite Toyota model for a spin, you'll already know how to operate the entertainment systems of our vehicles. That means that you'll focus more on how the automobile drives and all the features that you may not have known were included.
Learn More With Our Toyota Model Comparisons Today!

To help you learn as much as possible about the remarkable amenities of our cars, these Toyota vehicle comparisons offer up details in a way that's easy to absorb.
Within these links, you'll discover additional information about the most important aspects of our automobiles-like performance specifications, technology tools, and safety assurances. We'll also include data about some of the newly added gadgets in our vehicles, so you can choose to have that technology added to your ride.
Getting started on your car buying journey is as simple as clicking on these vehicle comparisons and scrolling through! And if you realize that you'd like to speak to one of our knowledgeable representatives, feel free to contact us at any time. We're happy to assist customers of Lowell, Dracut, Tewksbury, and beyond!