Squeaking Brakes: What to Do?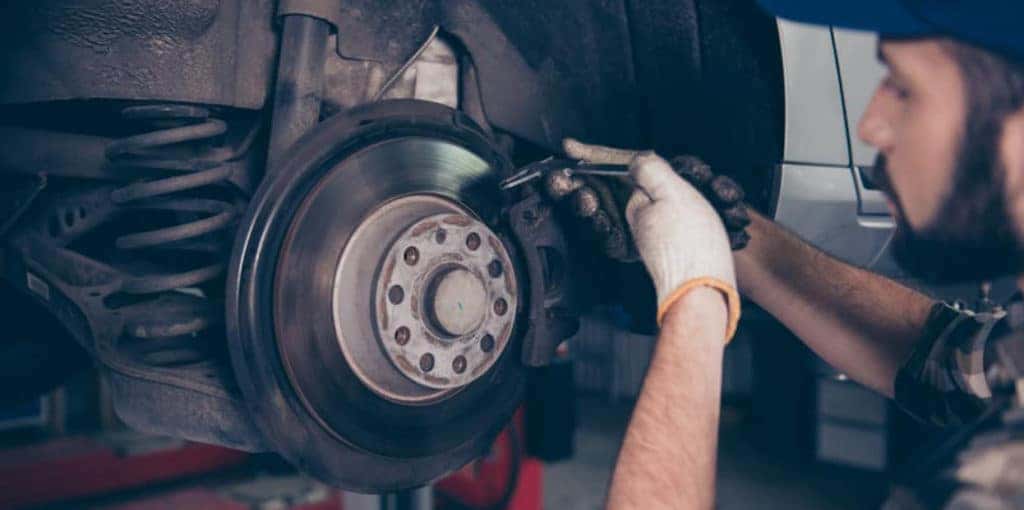 There may be a point when you're driving around Lowell, Dracut, or Tewksbury and begin to hear your brakes squeaking. If this happens, what should you do?
Most of the time, the noise is completely normal. We'll explain when these noises are a normal occurrence and when the noise indicates a bigger issue. Learn all about squeaking brakes below, and contact us at Ira Toyota of Tewksbury if you have any questions.
Causes of Squeaking Brakes
New Brake Parts: It is common for new rotors or brake pads to squeak within the first few days before they're completely broken in.
Damp Brake Pads: Brakes often squeak when moisture gets onto the brake pads.
Brake Wear Indicators: Most brake pads are designed with steel clips in them called wear indicators. The resulting irritating sound you hear lets you know it's time to take your car in to get new brake pads.
Worn Brake Pad Insulation and Loose Parts: Squeaking can also happen when the material that insulates your brake pads starts to wear down as well as when hoses or rotors come loose.
Glazed Brakes: Glazing can occur when the entire brake system gets stuck due to too much friction. Heat builds up and causes your brakes to harden and not perform as well.
Reasons Your Brakes Are Squeaking
While squeaking brakes may be a cause for concern, there are instances where some brake noise is normal. For instance, different driving conditions can affect brake noise, such as severe braking or humidity. You may even hear a high-pitched noise for the first few stops, when the brakes are cold and damp.
Plus, you may notice a hissing or grinding noise on some rainy or dewy mornings, which is from the brake pads sweeping a thin film of rust that forms on the iron brake discs.
Basically, squeaking usually occurs when the metal rotor that the pads squeeze together vibrate. To fix this, you could either sand off hardening from the brake pad's surface or try a different type of brake pad.
While the above sounds are perfectly normal, there are times when squeaking brakes are a cause for concern. Many brake pads have a small bit of spring steel that'll scrape on the brake disc when the pad is reaching its wear limit. If you start to hear a ripping-sheet-metal noise, it means you'll need new brake pads ASAP. The longer you don't replace thin brake pads, the more likely it'll be harder to stop your vehicle.
Where to Get Your Brakes Fixed
If your brakes are starting to squeak, then bring it to our state-of-the-art service center. Since our technicians are experts on all things brakes, they can accurately determine if the squeaking noises are normal or not.
If your brakes need to be repaired, we'll handle the job quickly and efficiently. If any part needs to get replaced, we'll only use genuine parts. These are the same parts used when the car was first built. Due to this, they'll be in quality condition and will fit inside your car perfectly.
We can also take care of other types of brake repair, such as bleeding. Bleeding the brakes is when we drain the old brake fluid and replace it with new fluid. We can also do a brake line replacement, if need be. If any dirt or debris get in that line, it'll have a negative effect on other parts of the vehicle. So, we'll fix the issue before that can occur.
Plus, we offer various service specials for your convenience. These can include brake repairs, along with services like oil changes and battery checks. Check the specials page on our website to see what we're offering today.
Schedule Brake Repair Today in Tewksbury MA
If you need a brake repair or replacement near Lowell, Dracut, or Tewksbury, then schedule service at Ira Toyota of Tewksbury. Our goal is to get your car in tip-top shape, and we'll work hard to make that a reality.
So, don't wait. Schedule brake service today!