Make Autumn Memories at Krochmal Farms

Picking pumpkins, relaxing in the breeze on an evening hayride, roasting marshmallows by the campfire. Experience all these things and more this fall with a visit to Krochmal Farms!
Find out how you can make the season more special by reading today's community spotlight found in the sections below.
---
Hayride & Carriage Rentals
Enjoy the sights of the season with a picturesque hayride experience. Whether on-site or off, it's the perfect way to spend an afternoon or celebrate a special event.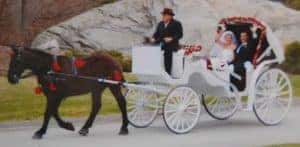 Private On-Farm Experience
Great for birthday parties, family outings, and more, private hayrides provide an evening of fun! Their spaciously comfortable wagons can hold up to 22 adults, so sit back, relax, and enjoy the ride. For an even more magical experience, each trip ends at a toasty campfire, where guests will enjoy making their very own smores.
Wedding Carriage Rentals
Add a touch of elegance to your special day through Krochmal Farm's wedding carriage rentals. Create a moment that will last a lifetime as you and your newly minted spouse wave to the crowd from a stunning horse-drawn carriage.
---
School Field Trips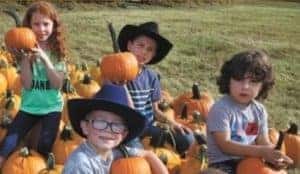 Take your students outdoors for some hands-on learning. Field trips are offered for children in pre-school to elementary grades and run from 9:00 AM – 12:00 PM.
There are three trip options to choose from, all of which include a horse-drawn hayride, petting zoo, and corn maze. Select the ideal choice for your school and enjoy extra benefits such as a pony ride and munchkin pumpkin for each student and chaperone.
Additionally, tented picnic tables are available for a light snack or lunch.
Scheduling and pricing information can be found on their website, so be sure to check there for any field trip related materials.
---
Host Your Birthday Party at Krochmal Farms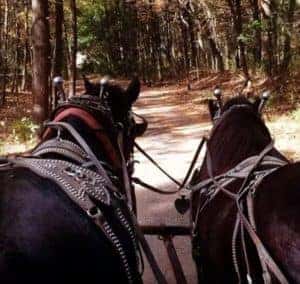 Is your child turning another year older? Why not celebrate with the folks and animals of Krochmal Farms!
All parties take place in a private, tented space and can be booked for up to two hours. Bring your own decorations for a truly personalized event. Outside food and drinks are permitted and encouraged as well.
Once the guests arrive, we'll get the party started with these following festivities:
Traditional horse-drawn hayride
Corn maze entrance
Unlimited access to their petting area
Pony rides
Furthermore, the farm's scenic location and seasonal décor make great backdrops for group photos. Commemorate the day with precious snapshots of your child and their friends or gather the family for an awesome holiday photo.
---
Come Out and Celebrate the Season
Throw on your sweater, grab your camera, and head on out to Krochmal Farms for an afternoon of autumn entertainment!
Visit them over on Facebook to ensure you never miss out on any of their exciting upcoming events.