Community Spotlight: Capellini's

Anyone looking for fresh Italian food in the Tewksbury area could always stop at Capellini's. It's been around since 1995 and is proud to offer delicious cuisine in a comfortable setting.
In this community spotlight, we'll give you an inside look into this neighborhood restaurant. Keep reading to discover what they have to offer!
What Is Capellini's?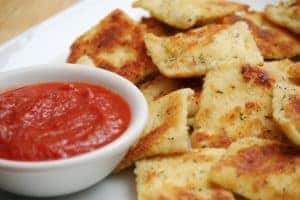 Capellini's is an Italian restaurant that provides top-quality meals made from fresh ingredients. Plus, you'll get to enjoy your meal in a relaxing family atmosphere—making it a great spot for people of all ages.
Additionally, there are various specials available to patrons. This includes the Monday Madness "Casino Roll." With just the roll of a dice, you can take advantage of special offers like 25% off one entrée or a free dessert.
Delicious Food Brought to You
The restaurant also provides catering services for special events. Whether you're hosting a birthday party, graduation, or shower, you can get the food sent to you—saving you time you may otherwise be spending in the kitchen.
The catering selection consists of items you'd find in the regular menu. However, you'll also find exclusive items to try at your next big occasion.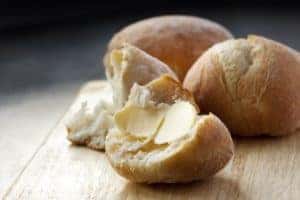 If you decide to go with a buffet, it'll include:
Two salads
Two or three entrees
Two sides
Rolls and butter
Otherwise, you can select from the A La Carte menu. With options like a Grilled Antipasto Platter and Toasted Ravioli with Marinara, your guests are sure to be quite satisfied.
Plenty of Lunch & Dinner Options
Of course, you could always stop by the restaurant for something to eat. No matter if you're visiting for lunch or dinner, you'll have plenty of yummy meals to choose from, such as:
Grilled Chicken Margarita Sandwich: Fresh mozzarella, sliced tomatoes, basil, olive oil, and balsamic on ciabatta bread. Served with soup, salad, or hand-cut French fries.
Homemade Gnocchi: Your choice of a rich and creamy Bolognese or a sage brown butter sauce.
Grilled Salmon: Topped with dill butter and served with creamy risotto and fresh broccoli.
You'll then want to pair your food with one of their house-specialty drinks, such as the Chocolate Martini and Italian Ice. You'll also find a nice selection of wines and spirits that'll go quite nicely with your meal.
Stop by for a Good Meal Today
Capellini's is a great spot for a family outing, a romantic date night, or an evening of dinner and drinks with friends.
If you want to see what this Tewksbury Italian restaurant is all about, then don't wait. Stop by for lunch or dinner today!