This is our first of six winners: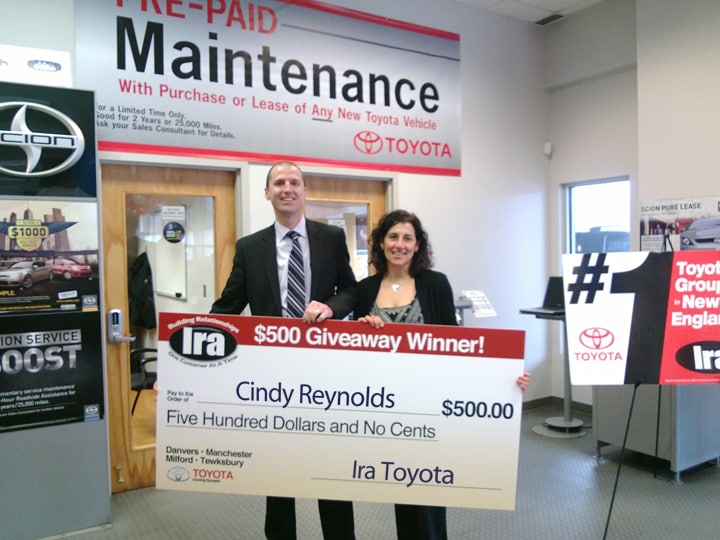 Michael Schiavone, Service Manager presents Cindy Reynolds of Chelmsford with our first $500 prize in our "Heat is on Ira" contest
The Reynolds Family have all three of their cars serviced here at Ira Toyota,
Tewksbury. And they continually come back when they need to replace their
cars. As Cindy says, "It is my home away from home."